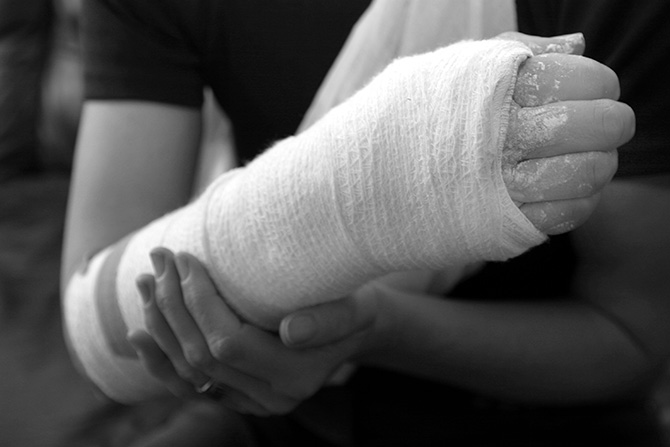 Fall and premises accidents may occur when the owner of a property or business fails to properly maintain the stairwells, sidewalks, construction sites, and other potentially hazardous areas of their property. Slip or Trip and Fall accidents, while extremely common, (accounting for thousands of claims made each year in NYC alone) have the potential to cause serious injury and even death. If you or someone you love is injured as a result of a poorly maintained property that resulted in a Slip or Trip and Fall, the lawyers at Kravet, Hoefer and Maher will be able to give you the tools and information you need to seek financial recourse.
What to do if you have been injured:
Take pictures of the area where the accident occurred, as well as any cuts, bruises, or any other injuries caused by the accident. Documenting the site of the accident is a crucial part of a strong case.
Get the names, phone numbers, and any other contact information you can from anyone who witnessed your accident, or was nearby at the time.
If your accident occurred in a store or commercial establishment, be sure to file an accident report with the proprietor.
Seek medical attention as soon as possible after your injury. Even if you think you were not severely injured in the accident, it is important to see a physician in order to ensure you get proper care and to document any injuries you may have suffered.
Contact an attorney. Your injuries may very well be cause for compensation. Make sure to consult a legal professional to explain your options, and assist you through the legal claims process.